Links and Resources
---
AIMS – MD, DC (Association of Independent Maryland Schools)
Founded in 1967, AIMS is a vibrant association of about 120 independent schools in Maryland and the District of Columbia. These schools serve more than 45,000 students in grades PK - 12. AIMS' mission is to support its member schools by providing professional development workshops, conferences, accreditation services, and Public advocacy.
Learn More (http://www.aimsmddc.org)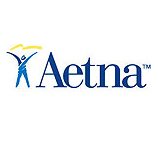 Aetna
Aetna offers a broad range of traditional and consumer-directed health insurance products and related services, including medical, pharmacy, dental, behavioral health, group life and disability plans, and medical management capabilities and health care management services for Medicaid plans.
Learn More (http://www.aetna.com)

The American Occupational Therapy Association
The American Occupational Therapy Association (AOTA) is the national professional association established in 1917 to represent the interests and concerns of occupational therapy practitioners and students of occupational therapy and to improve the quality of occupational therapy services.
Learn More (http://www.aota.org)

Carefirst BlueCross BlueShield
CareFirst, Inc. is the not-for-profit, non-stock, parent company of CareFirst of Maryland, Inc., and Group Hospitalization and Medical Services, Inc., affiliates that do business as CareFirst BlueCross BlueShield. CareFirst, Inc. is governed by a Board of Directors and special statutes regulating its business in Maryland, the District of Columbia and Northern Virginia.
Learn More (http://www.carefirst.com)

Clinic-Pros
Clinic-Pros has been installing and setting up schools, clinics and hospitals for more than 15 years. Because of therapists, educators and parents we are now going direct to you!
From concept to completion there is no project we can't accommodate.
Learn More (http://www.playawaytoy.com/clinic-pros.aspx)

The International Dyslexia Association
The International Dyslexia Association (IDA) is an international organization that concerns itself with the complex issues of dyslexia. The IDA membership consists of a variety of professionals in partnership with people with dyslexia and their families and all others interested in The Association's mission.
Learn More (http://www.interdys.org)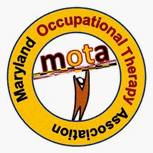 Maryland Occupational Therapy Association
The Maryland Occupational Therapy Association represents, supports, and advances
the practice of occupational therapy in the State of Maryland.
Learn More (http://www.mota.memberlodge.org)

The Odyssey School
The Odyssey School is a unique, co-educational independent school that meets the specialized needs of bright dyslexic children, ages 5 years - 8th grade who have language based learning differences. Widely recognized for academic excellence and research-driven teaching techniques, Odyssey's effectiveness is well established.
Learn More (http://www.theodysseyschool.org)
Pathfinders For Autism
Pathfinders For Autism is a parent sponsored, non-profit organization dedicated to improving the lives of individuals with autism and their families.
Learn More (http://www.pathfindersforautism.org)
Real Look Autism
Real Look Autism is, first and foremost, a visual resource. RLA will be funded through sponsorships and contributions. We are not directly fundraising or selling a particular product. Real Look Autism is a non-profit organization and we are open to many avenues of support.
Learn More (http://www.reallookautism.com/)

The Shafer Center
The Shafer Center for Early Intervention is committed to providing resources and treatment to children on the autism spectrum and their families during the critical formative years of 18 months to age eight. We utilize a whole-child approach to autism therapy to maximize the potential of each child.
Learn More (http://www.shafercenter.com)

United Healthcare
UnitedHealthcare is an operating division of UnitedHealth Group, the largest single health carrier in the United States. Our family of companies delivers innovative products and services to approximately 70 million Americans. UnitedHealthcare's nationwide network includes 659,912 physicians and health care professionals, 80,000 dentists and 5,158 hospitals.
Learn More (http://www.uhc.com)